A statue of taekwondo has been erected at the Olympic Museum in Lausanne, Switzerland.
According to the World Taekwondo Federation, the International Olympic Committee (IOC) unveiled a statue of taekwondo at the Olympic Museum in Lausanne, Switzerland, on Friday (KST) to commemorate the 50th anniversary of the founding of the World Taekwondo Federation and to celebrate the continued partnership between taekwondo and the Olympics.
The sculpture, which took Italian sculptor Milos Ippoliti more than a year to complete, depicts two taekwondo athletes attempting to throw back kicks at each other on a 25-centimeter-thick octagonal pedestal.

Their headgear, complete with electronic hogu, represents "Olympic Taekwondo.

The names of the five continents that participate in taekwondo and the WTF slogan "Sport of hopes and dreams" are engraved on the corners of the pedestal, which looks exactly like the actual Olympic stadium.
Taekwondo has been an official sport at eight consecutive Olympic Games, starting with the Sydney 2000 Games and ending with the Los Angeles 2028 Games. 카지노사이트777

"Taekwondo is the tenth of 35 Olympic sports (28 summer and seven winter) to have a sculpture at the Olympic Museum, joining athletics, wrestling, gymnastics, football, basketball, cycling, archery, hockey and judo," said the WTF.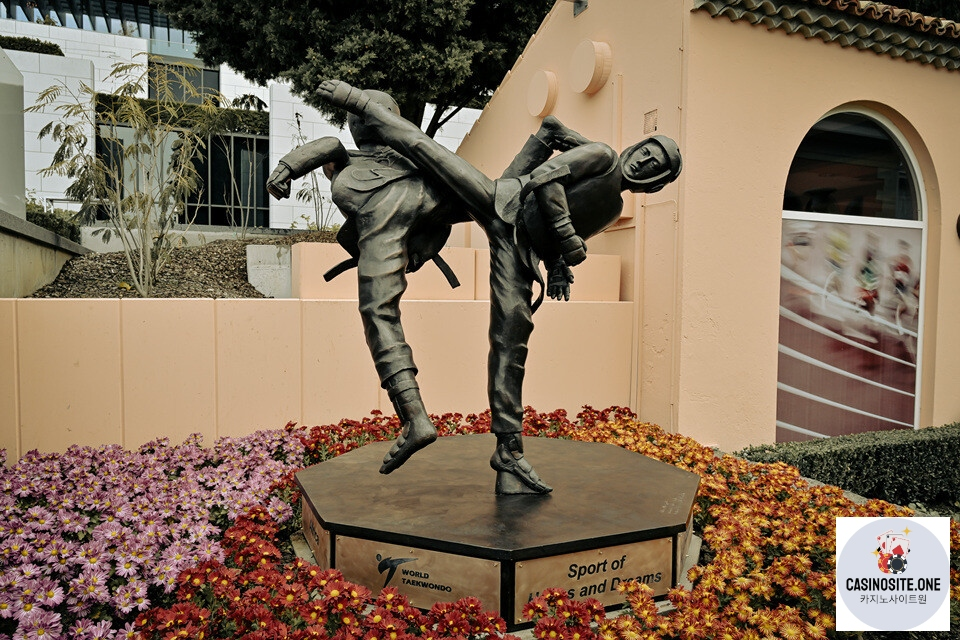 "The International Olympic Committee's decision to install the sculpture recognizes the contribution of taekwondo to world peace over the past 50 years since its founding in 1973."
The ceremony was attended by IOC President Thomas Bach, IOC Vice President Sermien Ng, IOC Member Kim Jae-yeol, WTF President Choi Joong-won, and WTF Chief of Staff Lee Dong-seop.

According to the WTF, "Taekwondo is the fastest growing sport in the world and a fascinating sport that is loved by people all over the world," said Mr. Bach.

"This statue shows that taekwondo has gained a strong position in the international community, not only as an Olympic sport, but also as a global sport."
The IOC also presented the Olympic Cup to the Taekwondo Philanthropy Foundation, which was established by the WTF.

Established in 1906 at the initiative of Pierre Coubertin, the founder of the modern Olympic Games, the Olympic Cup is awarded annually to organizations and institutions that have contributed to the promotion of amateur sports and the development of the Olympic Games.

"The Taekwondo Charity Foundation was recognized for its educational outreach programs that provide free taekwondo instruction to young people displaced by war or natural disasters," the WTF said.